Best Price Guaranteed! Book here agrees.
Discover the promotions of the moment: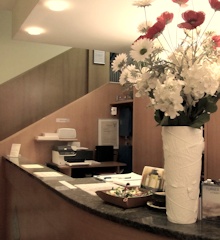 Historic building in the city of Forli 's Marta Hotel is located in the center a few meters from the main square.
The quiet, friendly atmosphere and warm welcome are some key features of our structure. We cater to a wide customer base looking for a location in the optimization of value for money.
The central location makes us a good structure for those who reach the city for various reasons find their place in a location accessible by car, on foot or by public transport. We are also within walking distance from several universities and the court of Forlì, just minutes from the train station and from clinics and Villa Igea Villa Serena.